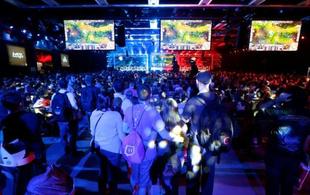 For those who have a passion for gaming, it is possible to make a career playing some of the world's best new computer games. With professional gaming, players will compete with others from around the world and will have a chance to enter tournaments that can yield thousands, even millions in payouts. To enter the world of professional gaming, players will have to have dedication, patience and time to master their game of choice. To start a career, one must focus on a specific game and become exceptional while playing. It will take hours of practice and will also require an investment as some of the hottest games will need special devices and hardware in order to take full advantage of the game and have all of the controls available. Professional gaming is still relatively new, but every day, hundreds of gamers from locations globally start their professional career and enter into some of the most popular and highest paying tournaments.
eSports Events and Tournaments
Professional gaming is also referred to as esports gaming. eSports is a form of competing against others while using video games to do so and these are often organized and multi-player competitions that are scheduled. For those looking to enter professional gaming, there are many types of eSports that are available, including real-time strategy, fighting, MOBA and first-person shooter. There are also world famous tournaments that are hosted annually, like the International, League of Legends World Championship and the Intel Extreme Masters.
When players enter eSports tournaments, these are almost always played before a live audience and are held at major arenas around the globe. These competitions can be of various formats, but most will be single or double elimination events. In many cases, the developer of the game will provide prize money for the specific event and players have the chance to win millions in their gaming career through these tournaments. Many professional gaming players will be part of teams or associations that are made up of many pro gamers from different locations. Players will compete in smaller tournaments to gain entry to eSports championship events, where the prize pools will be larger and the competition fierce. Spectators can also bet on eSports championships for a share of cash prizes.
Best Games for Professional Gaming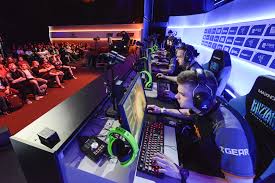 When it comes to professional gaming, there are many organizations and websites where gamers can play and watch other events. A number of gamers who have entered the professional circuit are making hundreds of thousands of dollars playing top computer and video games and this does not even include what can be earned by joining teams and winning gaming contests. There are some amazing gaming competitions that are hoisted around the globe and no matter what type of game players enjoy, they will be able to find something they will enjoy.
StarCraft II: Heart of the Swarm is one of the hugest professional games and it is especially popular in South Korea. Players who play this game have won near $1 million and almost every gaming league will have events that are focused on this game. League of Legends is another popular game for professional gamers and this is a free-to-play game that is one of the most played in the entire world. It has caused a huge growth in the popularity of eSports and competitions are held all over the world. Another top game is Call of Duty: Black Ops 2. This is a top choice for shooter games and the game is easy to get into, so it does attract many beginner professionals. The largest Call of Duty tournaments are hosted by Major League Gaming and there is also the Call of Duty Pro League, which is an annual league that is held two times each season. To qualify for this Call of Duty Pro League, teams will be required to play in various other tournaments to earn points. Each year, a different version of Call of Duty will be played. The first league started in 2014, where players played Call of Duty: Ghosts. In 2018, the game will be WWII.
Professional gamers also love the action of Dota 2, which is another free game that is quite similar to League of Legends. This game is best known for the huge cash prizes that can be won and it is one of the most played eSports games in the industry. With professional gaming being so popular, many of these games, especially Dota 2, League of Legends and StarCraft II have been specifically designed to support competition among professional players. The best gamers in the world will advance with their teams to exclusive competitions and tournaments, including the eSports Championship Series, where millions in payouts can be earned.